Welcome to You See Sushi!
Sushi Restaurant | San Francisco | California
Please understand that for the time being we serve take out only.
You See… it all started for us in 1991.
Over all these years we are grateful to all who have come to taste
our sushi, good quality at affordable prices.
We are pleased to serve you and appreciate your patronage.
Thank you.
Sincerely,
Chef Paul Tio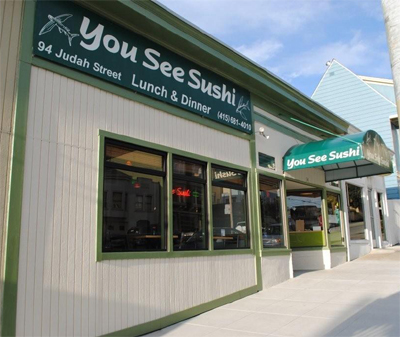 YOU SEE SUSHI